July 13 - July 26, when you pre-order Stephen King's new book Billy Summers, you will be automatically entered for a chance to win a first edition copy of The Shining (valued at $500). See details and alternate form of entry.
This giveaway is now closed and our winner has been contacted via the email address used to enter. Check your emails, you could be the lucky winner!
Billy Summers
From legendary storyteller and #1 bestseller Stephen King, whose "restless imagination is a power that cannot be contained," (The New York Times Book Review) comes a thrilling new novel about a good guy in a bad job. Billy Summers is a man in a room with a gun. He's a killer for hire and the best in the business. But he'll do the job only if the target is a truly bad guy. And now Billy wants out. But first there is one last hit. Billy is among the best snipers in the world, a decorated Iraq war vet, a Houdini when it comes to vanishing after the job is done. So what could possibly go wrong? How about everything. This spectacular can't-put-it-down novel is part war story, part love letter to small town America and the people who live there, and it features one of the most compelling and surprising duos in King fiction, who set out to avenge the crimes of an extraordinarily evil man. It's about love, luck, fate, and a complex hero with one last shot at redemption. You won't put this story down, and you won't forget Billy.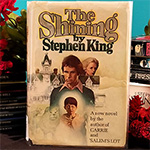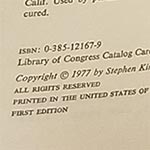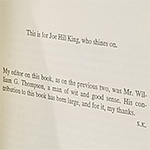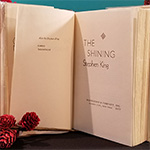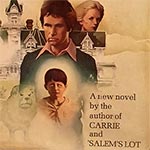 Stephen King's Bestsellers
Box Sets, Anthologies, & Compilations
Collectible Copies of Stephen King Books
King's legacy is not just in literature. Grab a movie or miniseries for even more King in your life.