Discover the perfect Collectible book for your home library or to send as a gift to a booklover in your life. From rare out-of-print titles and first editions to items signed by the author, you'll find hand-curated Collectible books at reasonable prices at ThriftBooks.com.
Featured Item: Dune
Enjoy and show off your love of Frank Herbert's classic science-fiction masterpiece with a vintage copy of Dune. Enjoy this must-have science fiction relic full of history.
Recommended Articles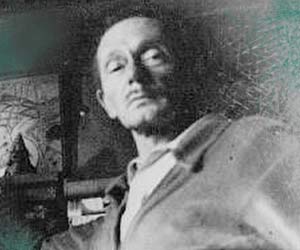 The Star-Treader and Other Poems: The Nearly Lost Work of a Weird Tales Writer
July 15, 2021
If you have heard the name Clark Ashton Smith before, it is almost certainly as one of the great triad of Weird Tales writers along with Robert E. Howard and H.P. Lovecraft. But before he was publishing tales of horror that took the grotesque to a new level, however, Smith crafted vivid and romantic poetry worthy of analysis.