Discover the perfect Collectible book for your home library or to send as a gift to a booklover in your life. From rare out-of-print titles and first editions to items signed by the author, you'll find hand-curated Collectible books at reasonable prices at ThriftBooks.com.
Signed, First Edition: A Field Guide to the Birds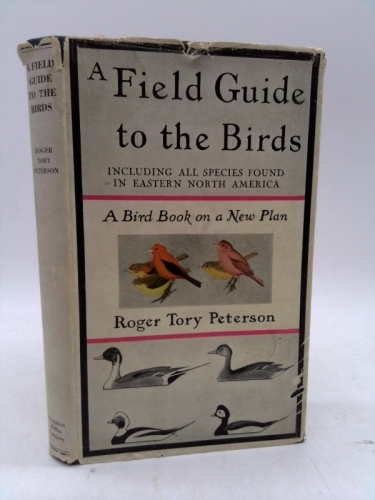 A stunning piece for any rare book collection, Peterson's A Field Guide for Birds has been the bestselling field guide since its first printing in 1934. This first edition is signed and inscribed to the National Audubon Society by Peterson himself. This item is a rare, hard-to-find treasure that is in clean, collectible condition with an archival sleeve on its dust jacket for protection.
Click through to see the item in more detail, including more photographs. This copy includes the first printing "bob-pumper" misspelling experts know to look for in the index.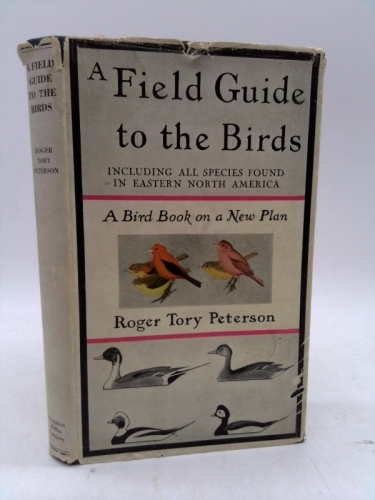 Book collecting is not for everyone, and it's certainly not for the faint of heart. However, for those who have the passion for rare treasures and the perseverance to seek them out, it's a fulfilling hobby that promises ample reward.
At ThriftBooks, we are avid collectors. Among our extensive collection of over 13 million titles are a library's worth of first edition books, unusual books, and collector's edition books, all of which are in good to great condition and reasonably priced. We do the hard work of curating collectibles for you and make it easy for you to add them to your home library with little more than a click. Find the next perfect addition to your collection – explore our classic book collection today.
First Editions, Signed Copies, and Other Rare Finds
At ThriftBooks, our values entail cultivating curiosity and delivering value to every one of our readers. One way in which we do this is by catering to veteran book collectors and novice curators alike. We boast a wide range of unique books. Some bear
signatures from their authors
, others feature rare and stunning illustrations. Much of our collection entails
first edition books for sale
. Despite their age, the books are in wonderful condition and up for another lifetime of use and enjoyment.
Collectibles Across All Genres
Like the rest of our massive collection of new and used books for sale, our collection of classic and first edition books spans several genres and goes back centuries. Among others, you can find collectible books for sale in the following categories:
You can also find older textbooks, outdated manuals, military material, and more when you explore our classic book collection. Some notable authors to look for include Aldous Huxley, Dale Carnegie, Stephen King, Jeff Kinney, and Louisa May Alcott, among many others.
Give the Gift of Literature
In a day and age where your friends and loved ones can buy whatever their hearts desire with little more than a quick Google search and a few clicks, it's nice to be able to surprise them once in a while with a rare find. Regardless of the recipient's interests or tastes, there is bound to be a rare book in our unusual books collection that appeals to their unique interests. From comic books and graphic novels to genre fiction to historical material, our inventory contains works that just about anyone can appreciate.
Collectible books such as those you will find in our collection of collector's edition books would look great on just about any home shelf or pique the interests of most avid readers, making them the perfect gift for the bibliophile in your life, or the person who has everything.
The Go-To Source for Novice and Avid Collectors Alike
At ThriftBooks, our goal is to spread the joy of education, one book at a time. To do this, we make books, regardless of their scarcity, easily accessible to all. Whether you have your heart set on a signed collector's edition, a one-and-only copy of a manuscript, or a rare complete collection, we want you to be able to acquire the work in question with ease. From out-of-print titles to rare edition items to signed copies, each of the books in our classic book collection is reasonably priced and easily attainable. Because of this, we have become a go-to source for book collectors across the nation.
At ThriftBooks, book collecting is our passion. If it's yours too, we want to help you build your collection in the most enjoyable and cost-friendly way possible. That is why we have carefully curated our extensive collection of first edition books and unusual finds. To find what you're looking for, shop our collector's edition books today.