Celebrate black history this month (and every month!) by reading black authors. From classic literature to romance to afrofuturism, we have books for all genres as well as nonfiction picks for adults and kids to educate and expand your knowledge of black history. Read diverse books with ThriftBooks this month, because representation matters.
Children's Nonfiction
Books to read with your kids this black history month
Sci-Fi and Fantasy
Afrofuturism and beyond, black authors and characters take the spotlight
Classic and Contemporary
The staples and newcomers in black literature
Romance
Love stories featuring black main characters by black authors
Horror, Thrillers, and Mystery
Scares, thrills, chills, and more by black writers
Black History
Nonfiction with a focus on history
Influencers
Black celebrities who've made an impact
Further Reading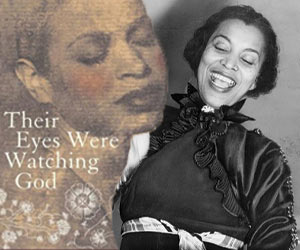 The Essential Zora Neale Hurston
January 08, 2020
This week we celebrate the birthday of writer and anthropologist Zora Neale Hurston. Largely unappreciated in her lifetime, the trailblazing author's writings saw a resurgence after Alice Walker's 1975 essay called her "the patron saint of black women writers." Here we review five of her essential titles.