Introducing our new educator program, ThriftBooks 4 Teachers™!
Teachers, faculty, and staff members at accredited K-12 schools and universities can qualify for our new educator program, ThriftBooks 4 Teachers! As a verified educator every time you buy 4 used books, you get a 5th one free (valued at $7 or less) using the teacher-only promo code at checkout. Learn More and Get Verified Here
The Life of a Teacher
Biographies, Memoirs, and Advice of Educators
Taking Care of You
Self-Care and Emotional Well-Being
Taking Care of the Classroom
Professional Development and Teaching Strategies
Learn More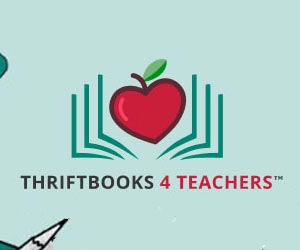 Turning Books into Benefits
May 02, 2022
I know many teachers and educators will often use some of their own funds to purchase their school or classroom supplies. They do not have to be alone in this. All of us here at ThriftBooks would like to help make those funds go a little bit further, every day, which is why we are excited to introdude you to ThriftBooks 4 Teachers™, our new everyday offer for school faculty!
Recommended Articles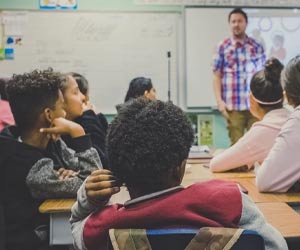 August 28, 2019
Here at Thriftbooks, we take pride in being a resource to teachers. By offering great deals and discounts on used books, we help educators stock up on their most essential tools—books! Here are some tips and suggestions on how to create a robust classroom library.