Whether you're in a formal book club or just looking for great new reads for yourself, these picks from celebrities like Oprah, Reese Witherspoon, and Jenna Bush Hager will inspire you to explore new books across a range of interests.


Reese's September Pick: L.A. Weather
L.A. Weather is a fun, fast-paced story of an affluent Mexican American couple who announce their impending divorce after nearly forty years of marriage, forcing their three grown daughters to take a hard look at their own disjointed relationships.
Previous Selections from Reese Witherspoon's Book Club
Jenna's September Pick: Beautiful Country
An incandescent and heartrending memoir about Qian Julie Wang's five years living undocumented after immigrating with her parents from China to New York City in 1994.
Previous Selections from Jenna Bush Hager's Book Club
Oprah's Latest Pick: Bewilderment
The astrobiologist Theo Byrne searches for life throughout the cosmos while single-handedly raising his unusual nine-year-old, Robin, following the death of his wife. With its soaring descriptions of the natural world, its tantalizing vision of life beyond, and its account of a father and son's ferocious love, Bewilderment marks Richard Powers's most intimate and moving novel. At its heart lies the question: How can we tell our children the truth about this beautiful, imperiled planet?
Previous Selections from Oprah's Book Club
Book Club Tips & Tricks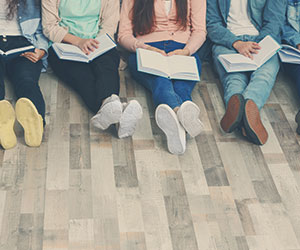 10 Tips for Successful Book Club Discussions
July 31, 2019
Reading groups are a way to celebrate our love of reading, bring together fellow book lovers, and take a deeper look at the ideas, themes, and symbolism presented to us.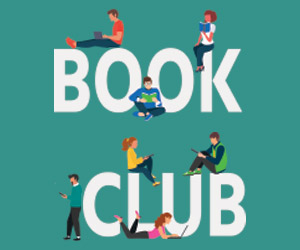 20 Must-Read Picks for Every Book Club
July 31, 2019
Choosing a book for your book club to read can be challenging. You want books that are thought-provoking and intelligent but still approachable. To get you started, we've put together a list of 20 sure-fire conversation starters, ranging from the best contemporary literature to historical fiction, memoirs, and history.
Our Book Club Picks
Get your own book club started with our very own ThriftBooks picks