Be Who You Are. Read Who You Are.
Explore the history of the pride movement, or find some fiction picks ranging from rom-coms to space operas with main characters who identify on the LGBTQ+ spectrum. Read who you are and be who you are, because representation matters!
Queer History
From the pink triangle to the ongoing fight for marriage equality around the world, learn about why we celebrate pride month
Banned Books
These books were all challenged or banned at a school or library in the past 10 years because of mentions of LGBTQ+ themes or characters
Memoirs and Biographies
Read about the lives of people who are out and proud

Asexual and/or Aromantic Main Characters
Bisexual and/or Pansexual Main Characters
While Pansexual and Bisexual are unique, separate labels, often books or characters will mention both, or have a character show interest in multiple genders without specifying the character's orientation, so we have included book picks for both here together.
Transgender Main Characters
Recommended Articles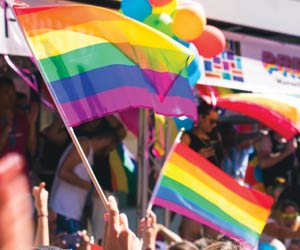 October is LGBT History Month
October 01, 2018
LGBT History Month began with Missouri high school teacher Rodney Wilson in 1994, and its overarching goal is to provide role models, help build connections, and highlight the contributions of the LGBT community worldwide.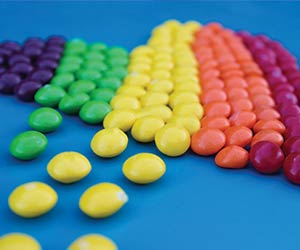 Coming Out Day = Embrace and Celebrate Being You
October 11, 2018
Coming out as gay, lesbian, or bisexual is an emotional process no matter how much someone prepares, and one that continues long after the words are spoken and the secret is out. Whether you've already come out, you're on the verge, or you're still figuring things out, there's lots of support out there and you're not alone.