The latest blockbuster from Nora Roberts, Nightwork, is coming May 24! When you pre-order your copy of Nightwork with ThriftBooks, we're giving you a FREE BOOK credit on release day. You'll need something to read next, right? Jump to offer details.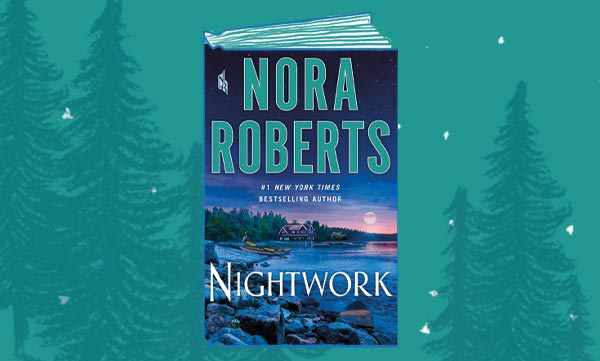 The latest intriguing, suspenseful novel from #1 New York Times Bestselling author Nora Roberts is focused upon Harry Booth, an honorable thief. Driven to the life as a young child, as an adult Harry knows how to survive and stay unnoticed in the underbelly of society, doing well until he encounters the predatory Carter LaPorte... Until Harry can deal with LaPorte once and for all, his life will forever be one on the run.
Pre-Order Now
Featured Author
Nora Roberts
Nora Roberts (born Eleanor Marie Robertson on October 10, 1950 in Silver Spring, Maryland) is the bestselling American author of over 209 romance novels. Her honors include a total of 861 weeks on the New York Times Bestseller List and being the first author inducted into the Romance Writers of America Hall of Fame. Many of Roberts' books are written in trilogies and she has also published a science fiction series entitled "In Death" under the pseudonym J.D. Robb.
More from this author
More from Nora Roberts
Nora Roberts' Bestselling Books
J.D. Robb
The other side of Nora Roberts
Recommended for Fans of Nora Roberts
Recommended Articles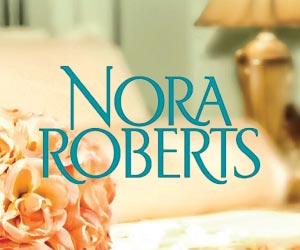 September 02, 2021
A legend in the romance genre, Nora Roberts has published so many bestselling books that you'll probably never run out! Her vast bibliography utilizes a variety of styles, settings, and genres, so you'll also never get bored. Get to know a little more about the legendary author and her prolific titles.
One FREE BOOK credit will be given to all ReadingRewards members who have purchased Nightwork by Nora Roberts (ISBN 9781338801941 or 9781338801958) on or before May 23, 2022 11:59 PM PDT. Standard ReadingRewards Terms and Conditions apply. The value of your FREE BOOK reward is determined by your ReadingRewards tier. Accounts will be given a maximum of one FREE BOOK credit for this promotion.
The FREE BOOK will be credited to your account on May 24, 2022, by 11:59 PM.
Existing Members: You must be logged into your account when you place your order for Nightwork to receive a FREE BOOK credit.
For New Members: To earn a FREE BOOK for your purchase of Nightwork, you must have a ThriftBooks account, must be enrolled in ReadingRewards, and be logged in when placing your order.