March is Women's History Month. Explore the many contributions of Women to literature and media through their words and their stories, from the first novel ever with Genji, to the first Science Fiction Novel, and even the first masked vigilante! Plus get a look at the women behind the scenes of some of your favorite movies and TV, and of course watch them again.
Contemporary Women's Literature
Women's Classic Literature
Women Writing Horror & Suspense
Women Writing Sci-Fi & Fantasy
To see more books on Women's History, check out these related tags:
Women in History | Women's Studies | Women's Biographies | Feminist Theory
Recommended Articles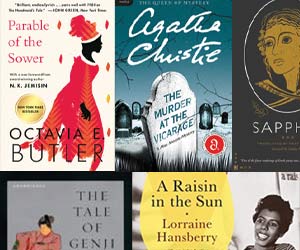 11 Women Authors Who Made Literary History
March 01, 2022
As we kick off Women's History Month, we decided it's a good time to celebrate some notable women authors who made literary history. These eleven authors are just a handful of those who have paved the way for women writers.