Winter Holiday Picture Books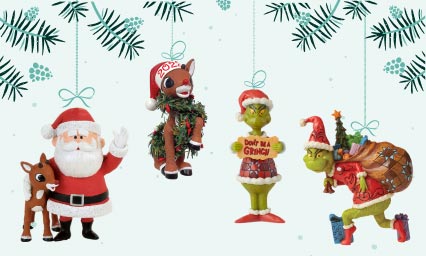 Free Shipping on all US orders $15 or more
Stocking Stuffers
A little goes a long way with these minis gifts. You'd be surprised how small a book can get!

Stay Warm & Cozy with Festive Reads
Cuddle Up with Holiday Movies
Your Holiday Party Soundtrack
Christmas Villages
Disney Village & Mickey's Pumpkintown
Children's Gift Guide
Build up a junior library for the littlest ones, new readers, and older kids
Shop this gift guide
Teen & YA Gift Guide
Get them the next big thing with these trending and popular titles
Shop this gift guide
Our Festivities Center has everything you need for Christmas entertaining and gifting. Find cookbooks for holiday feasts and dinner parties, then get the décor you need to turn your space into Santa's Workshop. Shop Disney Christmas Villages to make the collection complete, and then find stocking stuffers and gifts for every guest with our gift guides.