Get the latest book recommendations from independent booksellers with the weekly The Indie Bestseller List, monthly IndieNext list, and INDIES Introduce list. Nominated by independent booksellers and published by IndieBound and the American Booksellers Association, IndieNext lists have everything you need to discover the hottest new reads in independent bookstores. Discover your next favorite author with the INDIES Introduce list, which showcases debut authors.
Indie Next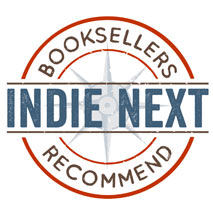 Brought to you by IndieBound.org and the American Booksellers Association, the monthly Indie Next list features the bestselling books recommended by independent bookstores.
Indie Next List October 2021
September/October 2021 Kids' Next
Get the best recommendations for fall children's book releases from independent booksellers.