Discover rare collectibles, signed copies, and other special editions as hand-picked by Emily, one of the ThriftBooks Collectibles experts in Baltimore.
About Emily: Emily joined ThriftBooks as a Collectibles receiver in September of 2019. She has a background in art librarianship and contemporary art theory, having spent the past three years working at contemporary art museums in the Washington, DC area. Born in Philadelphia, PA, Emily also lived in Upstate NY and Washington, DC before relocating to Baltimore in 2017. She enjoys watching documentaries, listening to music, and reading.
Small Unit Action in Vietnam, Summer 1966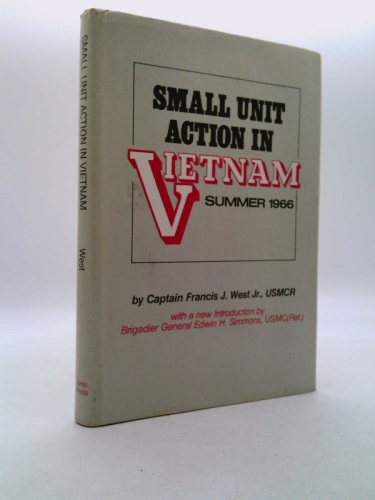 Sticking with the theme of my interest in history, I chose this book because I just finished watching Ken Burns' series on Vietnam and have developed many of my own opinions about the US strategy and involvement in the war. I am always looking for more books on this topic and was especially attracted to the fact that this book was based on first-hand experiences. This book tells the story of Marine experiences fighting in Vietnam War in 1966, based on both notes and interviews taken from the field and lessons learned from mistakes made by the United States. Anyone interested in the Vietnam war might want to take a look at this copy. This book is in very good condition with a dust jacket in good condition.